Your single source for global manufacturing and supply.
An innovative provider of packaging solutions.
With locations throughout the USA and offices in Asia, we can make packaging in the USA and deliver in the USA, make packaging in Asia and deliver anywhere in the Pacific Rim, or make packaging in Asia and bring it to the USA. And we don't just source products from Asia, we have offices in Hong Kong and Shenzhen, China. This enables us to have a unique level of control over the process to deliver consistent quality day in and day out, regardless of where it is produced.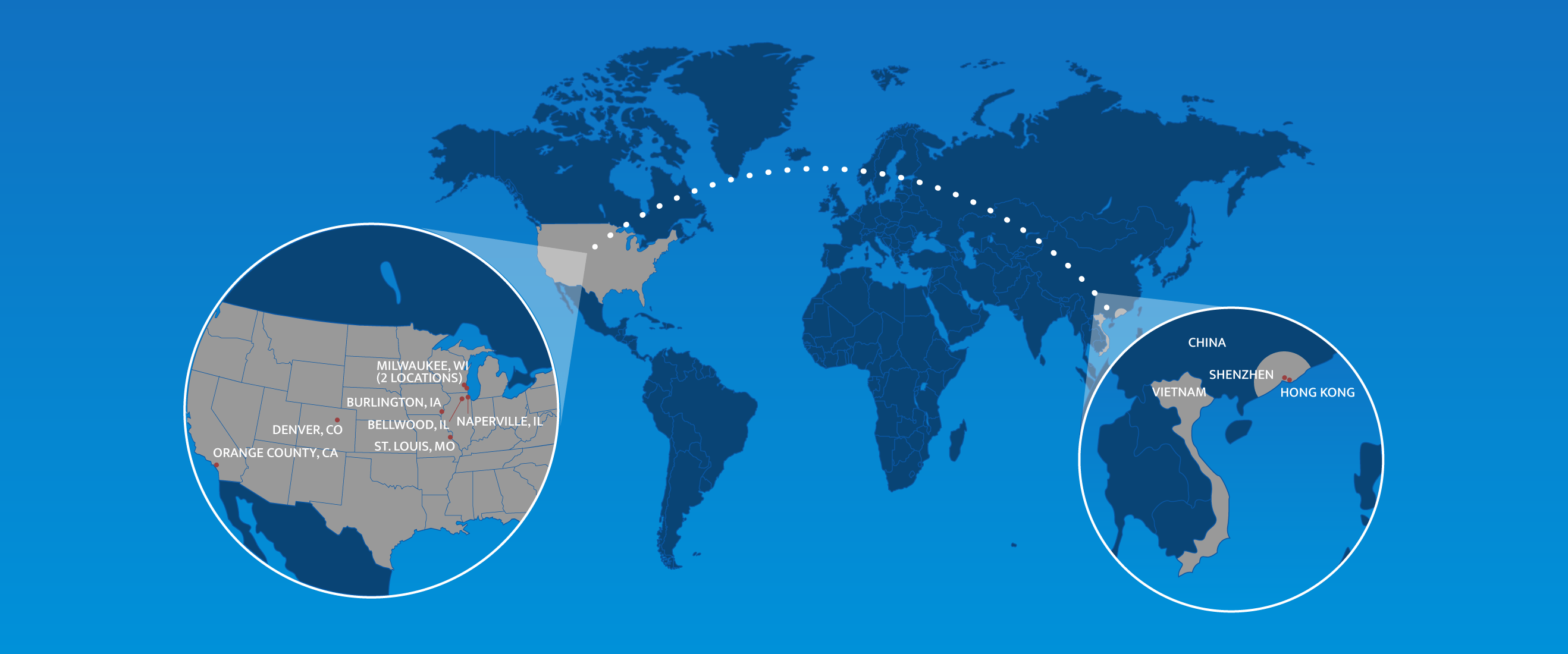 Let our team optimize your supply chain and packaging needs to help create efficiencies.